I am happy if getting to know the artwork and the artist will lead you to an encounter with a special piece of art for you.
I hope to convey to you the joy of decorating your home with contemporary artwork and bringing art into your daily life.
In this video, I introduce you to Ben Oga Drawing Exhibition -a thousand voices-.
ーThe exhibition held from April 21 (Fri) to April 25 (Sun), 2023ー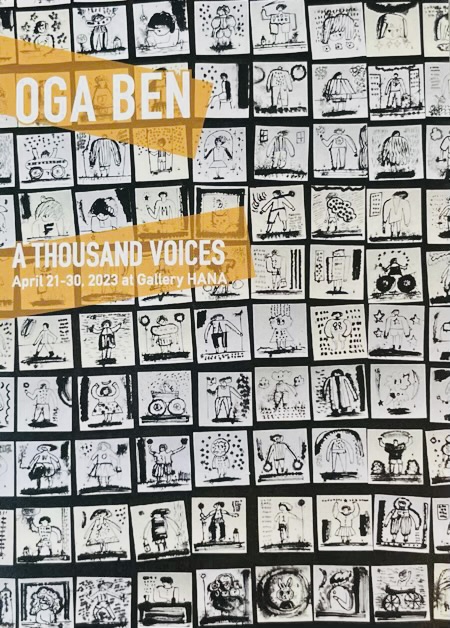 Venue:GALLERY HANA SHIMOKITAZAWA
Enjoy the exhibition in video
Thank you for watching the video.
As the artist said in the video, he usually does not make drafts or drawings.
The 1,000 drawings, which are drawn without using colors as much as possible, were newly written for this exhibition, so to speak.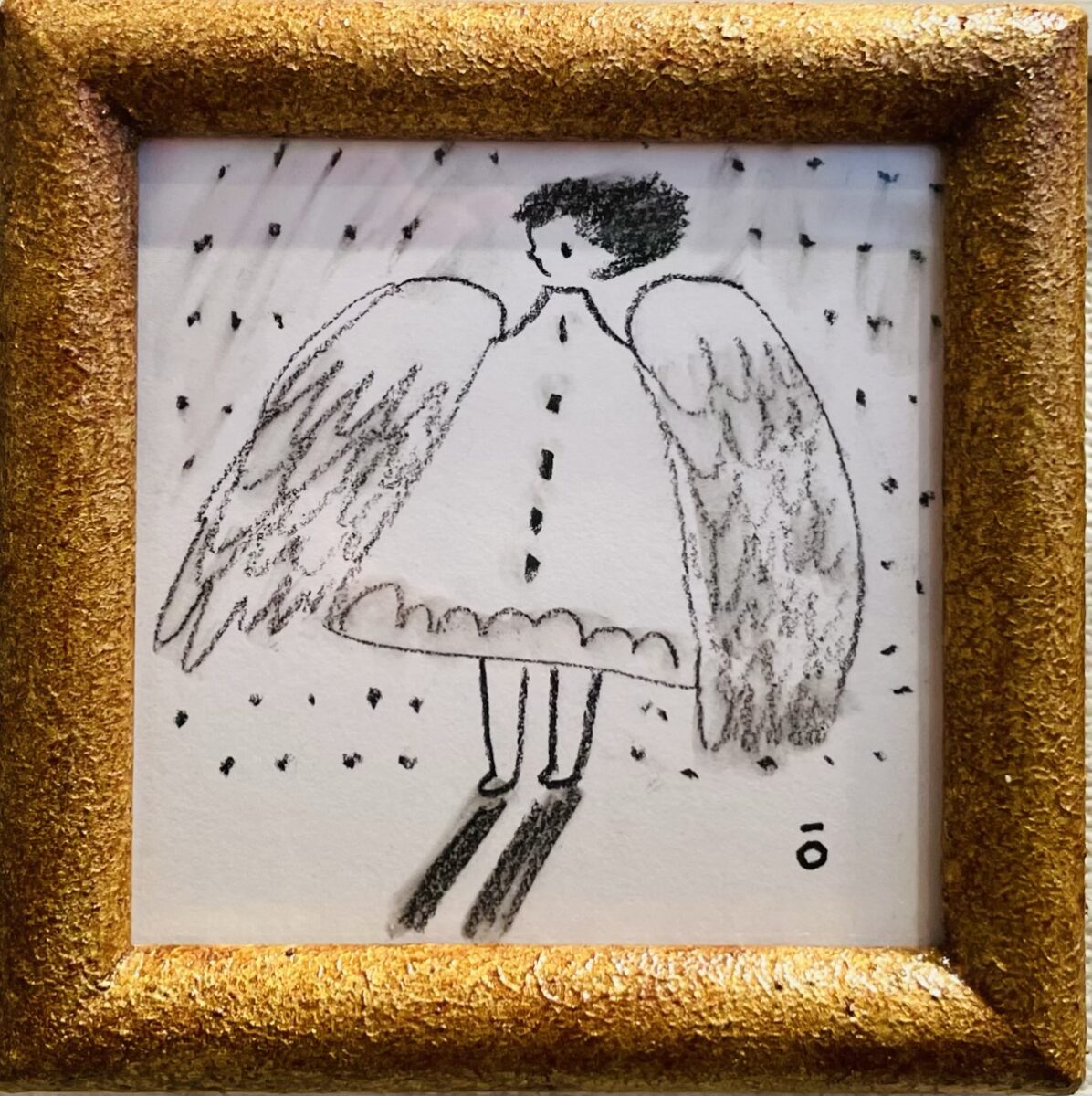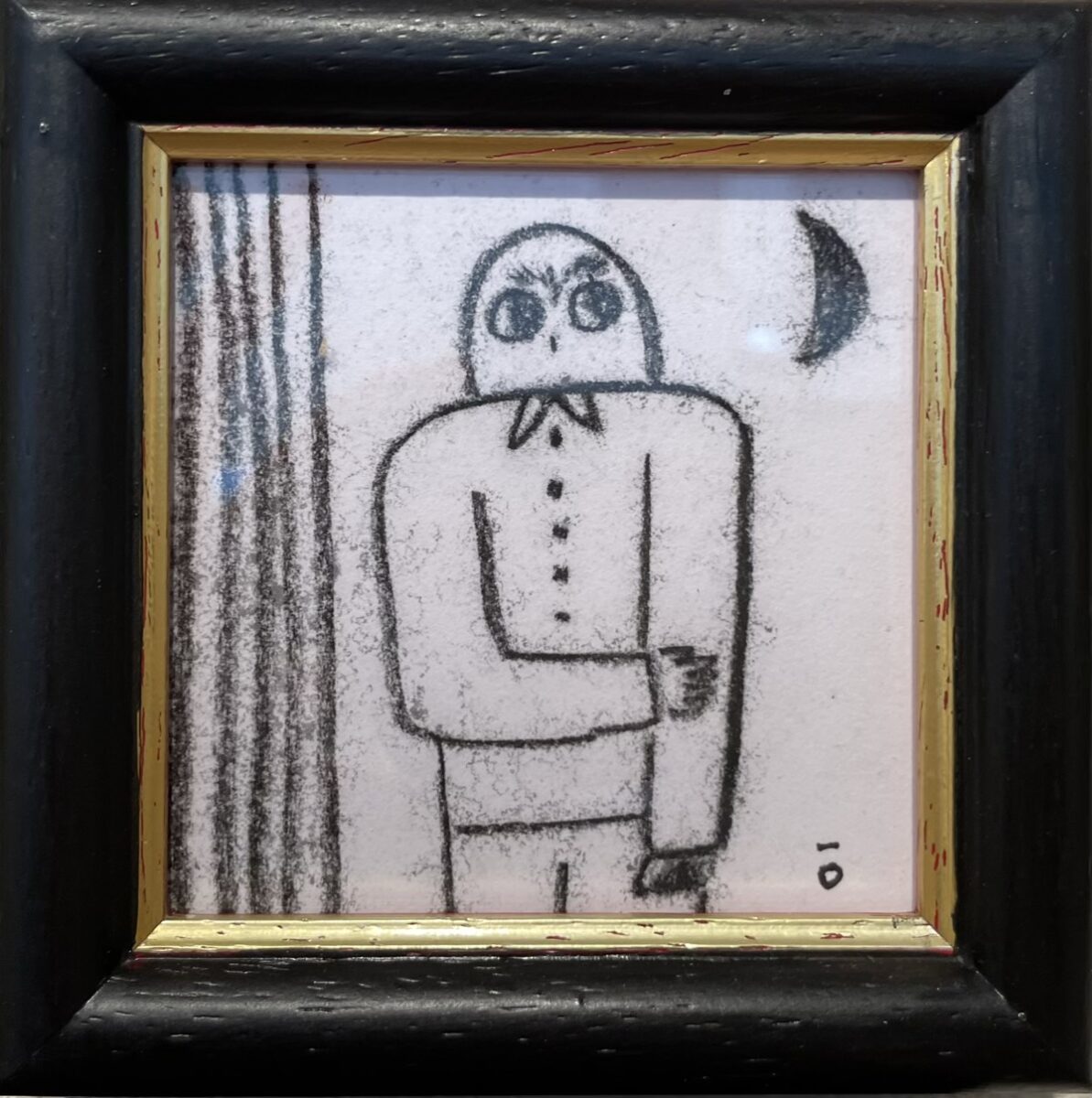 I was also overwhelmed by "fuga-frame" who supported the framing of 1,000 pieces. Please take a look at the website below if you are interested.
I found a photo on FaceBook that shows how much effort was put into the exhibition as well as the completion of the 1,000 paintings, so I would like to quote from it.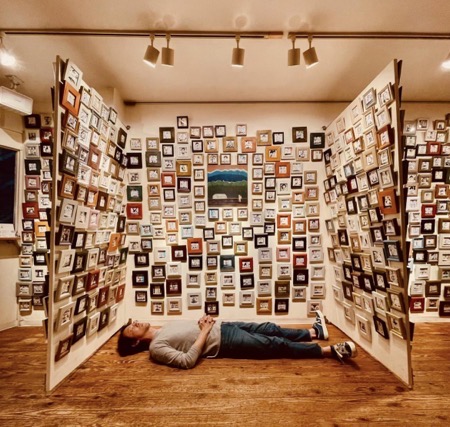 Surreal and cute, ephemeral and sad, you can enjoy a unique view of the world that cannot be described in one word.
There are many solo exhibitions in various locations this year. Please stop by and see them when you are in the area!
If you haven't seen them at the exhibition, I would be very happy if you could comment on your impressions of the works in front of you at the next opportunity.
— — — — — — — — — — — — — — — — — —
Click here to see the exhibition in oil painting.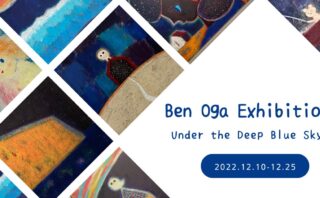 【Video】Ben Oga Exhibition "Under the Deep Blue Sky"
You can watch the video of the exhibition !
Click here to see the exhibition in pastel.
Exhibition Schedule
It has been a while since I last announced this, but KAWADA GALLERY will be exhibiting at ART FAIR ASIA FUKUOKA. Fifteen new and old works will be on display. Please stop by if you are in the neighborhood. ( Ben Oga)
KAWADA GALLERY Booth
Exhibition Period
2023/9/22(Fri) – 24(Sun)
2023/9/21(Thu) Preview *for invited guests and press
Opening Hours
VIP View
9/21(Thu) 16:00 – 20:00
9/22(Fri) 11:00 – 14:00
Public View
9/22(Fri) 14:00 – 19:00
9/23(Sat) 11:00 – 19:00
9/24(Sun) 11:00 – 17:00
Venue
Marine Messe Fukuoka B Hall
https://maps.app.goo.gl/Erhzgir8jerDNMAW7?g_st=ic
ART FAIR ASIA FUKUOKA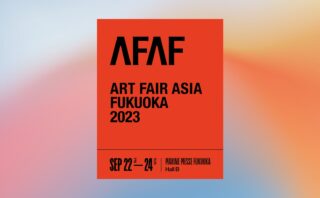 Exhibitors | ART FAIR ASIA FUKUOKA 2023
KAWADA GALLERY
KAWATA GALLERY - 絵画の買取・鑑定・査定は神戸 川田画廊
●Y Art Gallery (Osaka)
November 16 – 26, 2023
●Matsuyama Mitsukoshi (Ehime)
November 21 – 28, 2023
●GALLERY A BIENTOT (Tokyo)
December 18 – 28, 2023
— — — — — — — — — — — — — — — — — —
Enjoy contemporary artworks in your home or office!
Please contact us if you have any questions about our work or if you would like to exhibit works.
If you have any questions about our works, please feel free to use the inquiry form on the Top page. We look forward to your comments.
Thank you for reading to the end.
Have a good encounter with a work!
This was DE art.
— — — — — — — — — — — — — — — — — —
Cooperation : GALLERY HANA SHIMOKITAZAWA
Artist : Ben Oga
Frame:fuga-frame
Photo/Edit : DE art
— — — — — — — — — — — — — — — — — —
Please refrain from reproducing or reprinting images without permission.
Translated with www.DeepL.com/Translator (free version)