I am happy if getting to know the artwork and the artist will lead you to an encounter with a special piece of art for you.
I hope to convey to you the joy of decorating your home with contemporary artwork and bringing art into your daily life.
In this video, I introduce you to Ben Oga Exhibition "Under the Deep Blue Sky".
ーThe exhibition held from December 10 to December 25 , 2022ー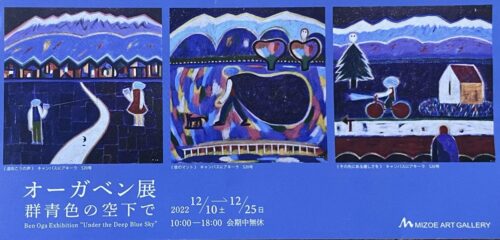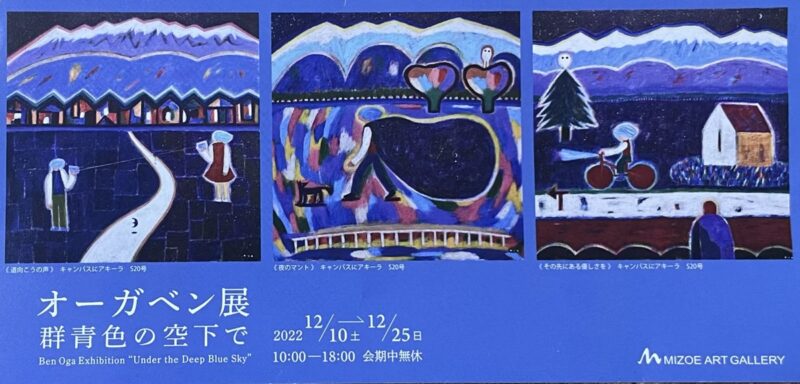 Venue:MIZOE ART GALLERY
Enjoy the exhibition in video
Thank you for watching the video.
Mr. Oga is actively presenting his artworks.
He will also transmit social networking sites and be present at the exhibition venue. Is one body enough? I can't help but wonder.
He had many works on display at this exhibition.
So much passion for every single piece there!
From the layers of color, motifs, composition, and colors, I feel a story in every piece.
It is very difficult to keep creating and presenting them without losing enthusiasm for the work.
It makes me want to support him.
Next time I see him, I would like to ask him about the source of his power.
I will share it on my blog at that time.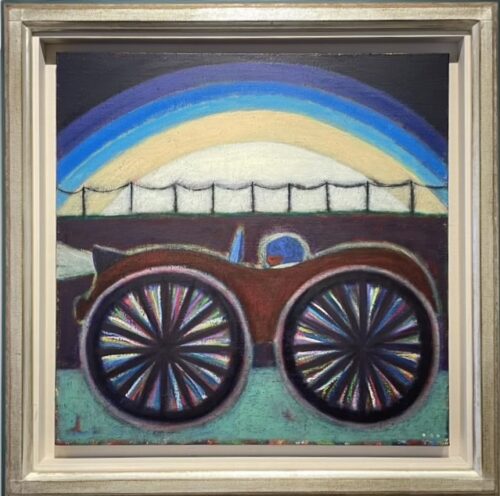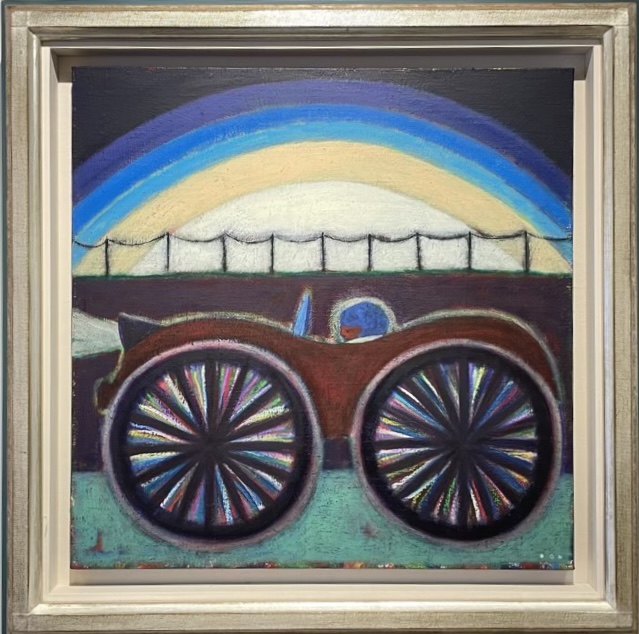 「Twilight Racer」
Aqyla on Gesso Canvas 2022
S8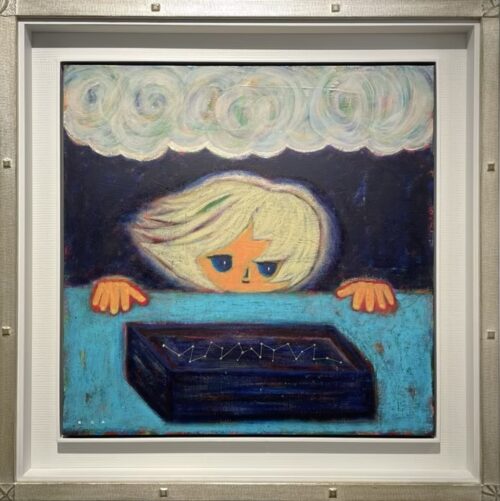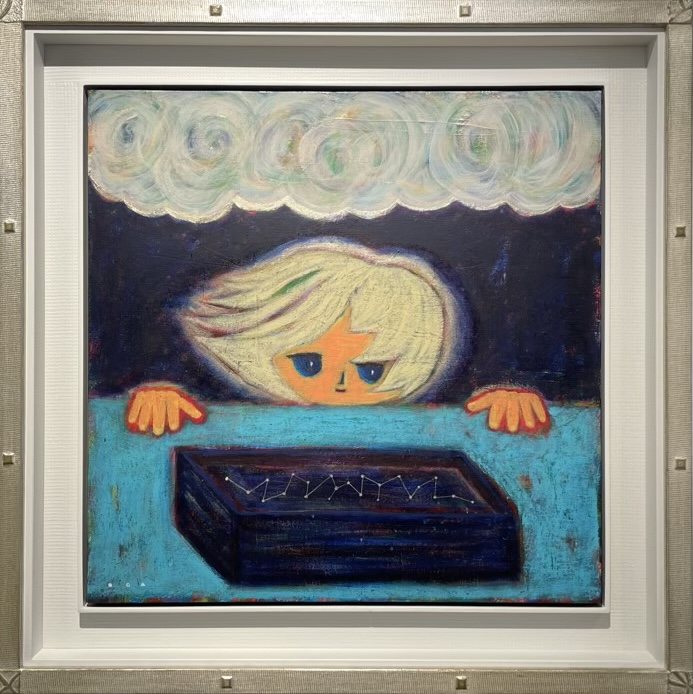 「Music Box of Constellations」
Aqyla on Gesso Canvas 2022
S6
If you did not see the exhibition at the venue this time, I would be glad if you could comment on your impression of the work in front of you at the next opportunity.
Click here to see the exhibition in pastel.
Ben Oga Pastel Exhibition -A Gentle Color of Tomorrow-
Exhibition Schedule
solo exhibition
●OOGA×FUGA展 -画家の本気と額師の引出し -
OOGA×FUGA展 - 画家の本気と額師の引出し - | KAWATA GALLERY
Kawada Gallery (Hyogo)
March 25, 2023 – April 8, 2023
●Ben Oga drawing exhibition
-a thousand voices-a thousand voices-
Gallery HANA (Tokyo)
April 21 – 30, 2023
OPEN12:00-19:00 *Closed on Tuesdays
Last day until 17:00
●Ben Oga Western Paintings Exhibition
"In Search of the Moon"
Daimaru Kobe (Hyogo)
8F gallery TOART
2023/5/3-5/9
Artist in the gallery 5/3~5/6
13:00-17:00
17:00 on the last day
●Seibu Fukui Store 5th Floor (Fukui)
2023/5/24-5/30
10:00 a.m. – 7:30 p.m. *Close at 4:00 p.m. on the last day
●The World of Ben Oga Exhibition
ーYou Hear the Voice of the Universeー
2023/6/15 (Thu) – 7/2 (Sun)
11:00~18:00 Closed on Tuesdays
Artist in the gallery : 6/15~18
JIKE STUDIO (Kanagawa)
●Gallery Echo-an (Tokyo)
July 15 – 24, 2023
●Sanyo Department Store (Hyogo)
August 9 – 15, 2023
●Gallery Kawanishi (Kanagawa, Japan)
September 8 – 18, 2023
●Y Art Gallery (Osaka)
November 16 – 26, 2023
●Matsuyama Mitsukoshi (Ehime)
November 21 – 28, 2023
●GALLERY A BIENTOT (Tokyo)
December 18 – 28, 2023
Enjoy contemporary artworks in your home or office!
Please contact us if you have any questions about our work or if you would like to exhibit works.
If you have any questions about our works, please feel free to use the inquiry form on the Top page. We look forward to your comments.
Thank you for reading to the end.
Have a good encounter with a work!
This was DE art.
Cooperation : MIZOE ART GALLERY
Artist : Ben Oga
Photo/Edit : DE art
Please refrain from reproducing or reprinting images without permission.