This is a blog that introduces contemporary artworks that can be hung in your home, in the hope of conveying the joy of incorporating art into your daily life.
We hope that by learning about the artworks and artists, you will be able to encounter a special piece of art for yourself.
This time, we would like to introduce "The 23rd Odawara Moa Exhibition: Open ∞ Moa" which was held from March 11 to 21, 2023.
Please note that this exhibition has ended.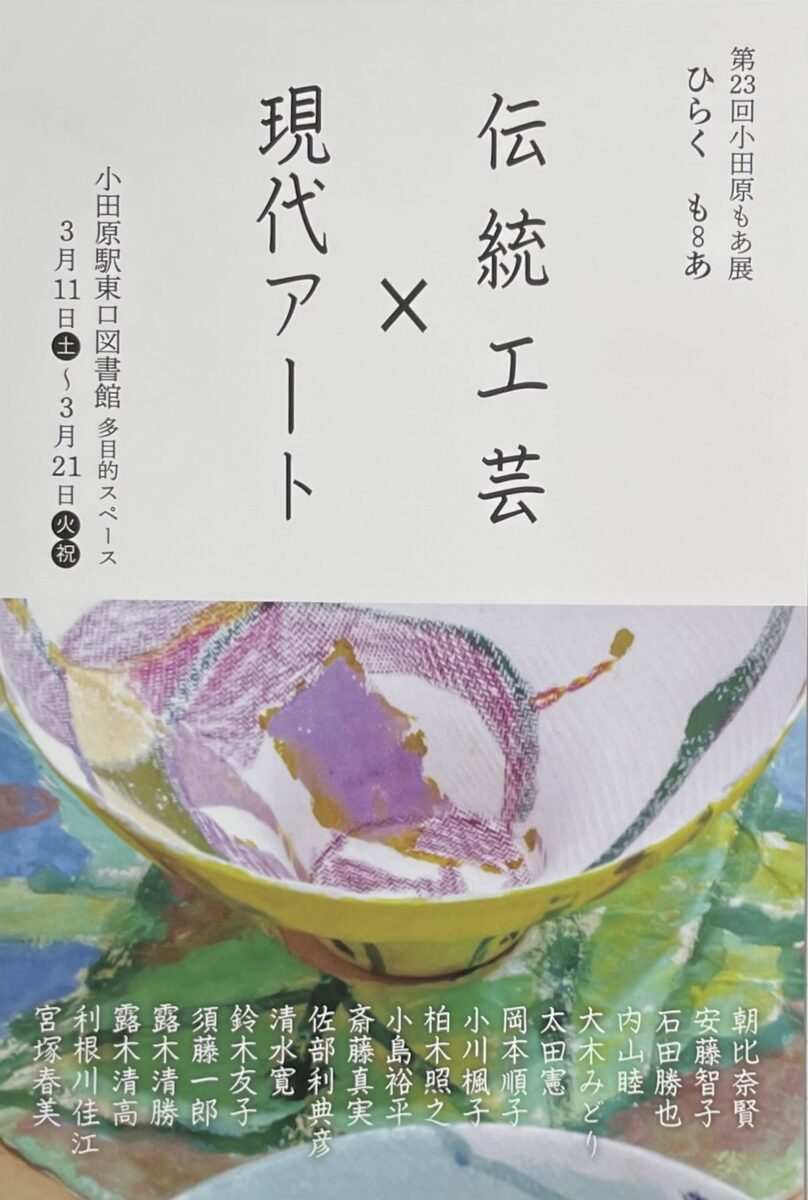 Exhibition with Video
Experimental Exhibition of 〈Traditional Crafts x Contemporary Art〉
This project has been going on for more than 10 years, and this exhibition shows the years of good mutual stimulation between Odawara's traditional craftsmen and contemporary art artists.
Haiku poets have been added to the exhibition this time, broadening the viewpoint of the viewer through their words and works.
The open space is the Odawara Station East Exit Library, a multipurpose space.
Please watch the video first!
Thank you for watching the video.
Imagining the season words in relation to the artwork was a pleasure left to each viewer and a key to feeling close to the artwork.
Also, for the first time in three years, a workshop was held this year.
○March 11: Taste "Moa" with Haiku Seasonal Words!
○March 12: Creating 10cm x 10cm works of art
I participated in the "Making 10cm x 10cm works of art.
At first, participants were hesitant to pick up the work because the material was marquetry, even though it was made from scraps of wood.
However, it didn't take long for the participants to enjoy the colors and the comforting texture of the work and to take on the joy of making things.
The little boy's initial nervousness was replaced by a twinkle in his eye as he went back and forth between his own creations and the shelves of materials. His hands were always making things one after the other without hesitation.
The adult participants were similarly absorbed in their own worlds, trying to find ways to express the images they wanted to create.
The marquetry and the haiku by Matsuo Basho, the theme of the exhibition, encouraged the participants to expand their imagination.
The finished works were displayed at the exhibition hall during the exhibition period.
The video is also available on the website, so if you missed it, please watch it again until the end.
Click here for an overview of the exhibition 🔽.
Click here for details of last year's exhibition 🔽.
【Exhibition movie】"The 22nd Odawara Moa Exhibition: The Beginning of a New Story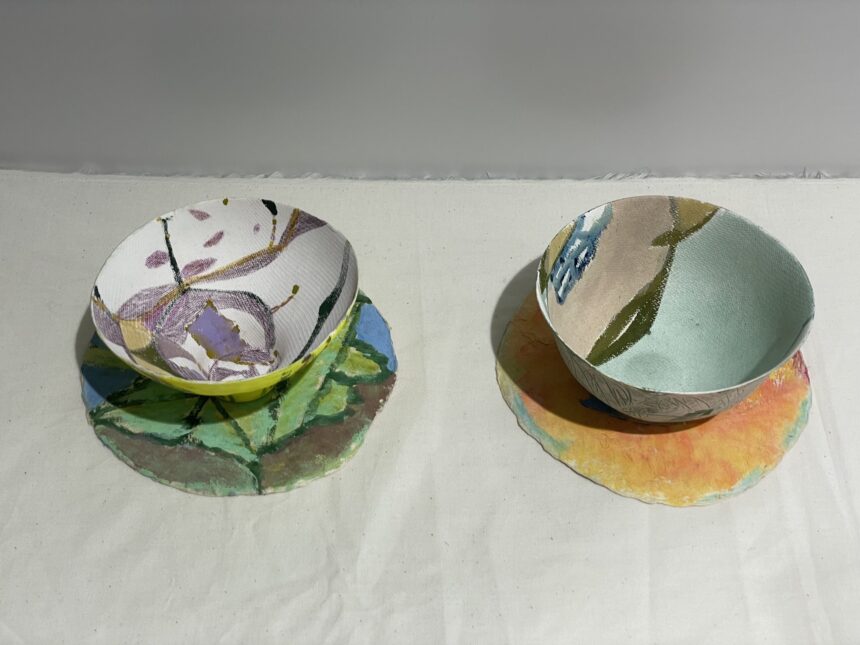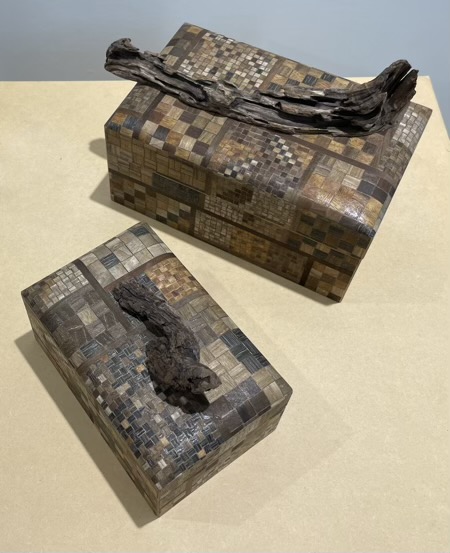 Artists
Tomoko Ando
Katsuya Ishida
Mutsumi Uchiyama
Midori Oki
Norihiko Saburi
— — — — — — — — — — — — — — — — — —
Workshop Instructor : Mami Saito
Workshop materials provided : Tsuyuki Woodcraft
— — — — — — — — — — — — — — — — — —
Organized : Monozukuri, Design, Art
Supported : Odawara City
Film/Edit : DE Art
Music : VLLO