This is a blog that introduces contemporary art works that can be hung in your home.
I would like to share with you the joy of incorporating art into your daily life.
 I hope that by looking at the artworks and artists, you will be able to encounter a special piece of art for yourself. 
This video is "Yuko Sugimoto Exhibition" currently being held at CHUWA GALLERY, Japan.
Exhibition held from September 12 (Tue) to 17 (Sun), 2023
Venue: CHUWA GALLERY
Enjoy the exhibition in video
Thank you for watching the video.
First of all, I am overwhelmed by the number of works.
The highlight of this exhibition is that each of them is honestly expressed like a diary.
The artist, Ms. Sugimoto, said, "I brought my camera at the beginning of the exhibition because I wanted the photos to be pasted into an album in a flash.
There were also a few works related to the "Black Bean Salt Daifuku" and "Pigeons Lay Eggs" episodes mentioned in the video.
If you were not able to see the works in person at the exhibition, we hope you enjoyed the video.
And please let me know what you think the next time you stand in front of one of the artworks.
Come and experience the energy of the works that cannot be conveyed in the images.
Information about the exhibition will be posted on my Instagram and blog as soon as it becomes available.
---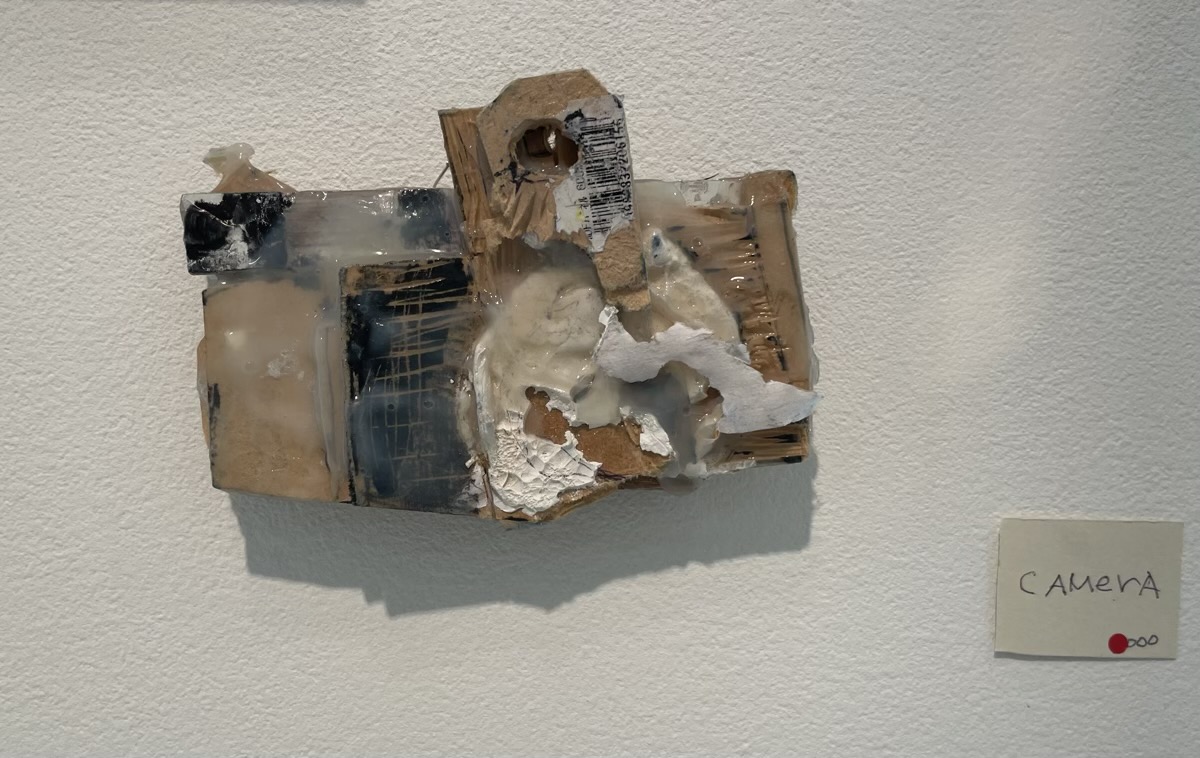 Title:CAMERA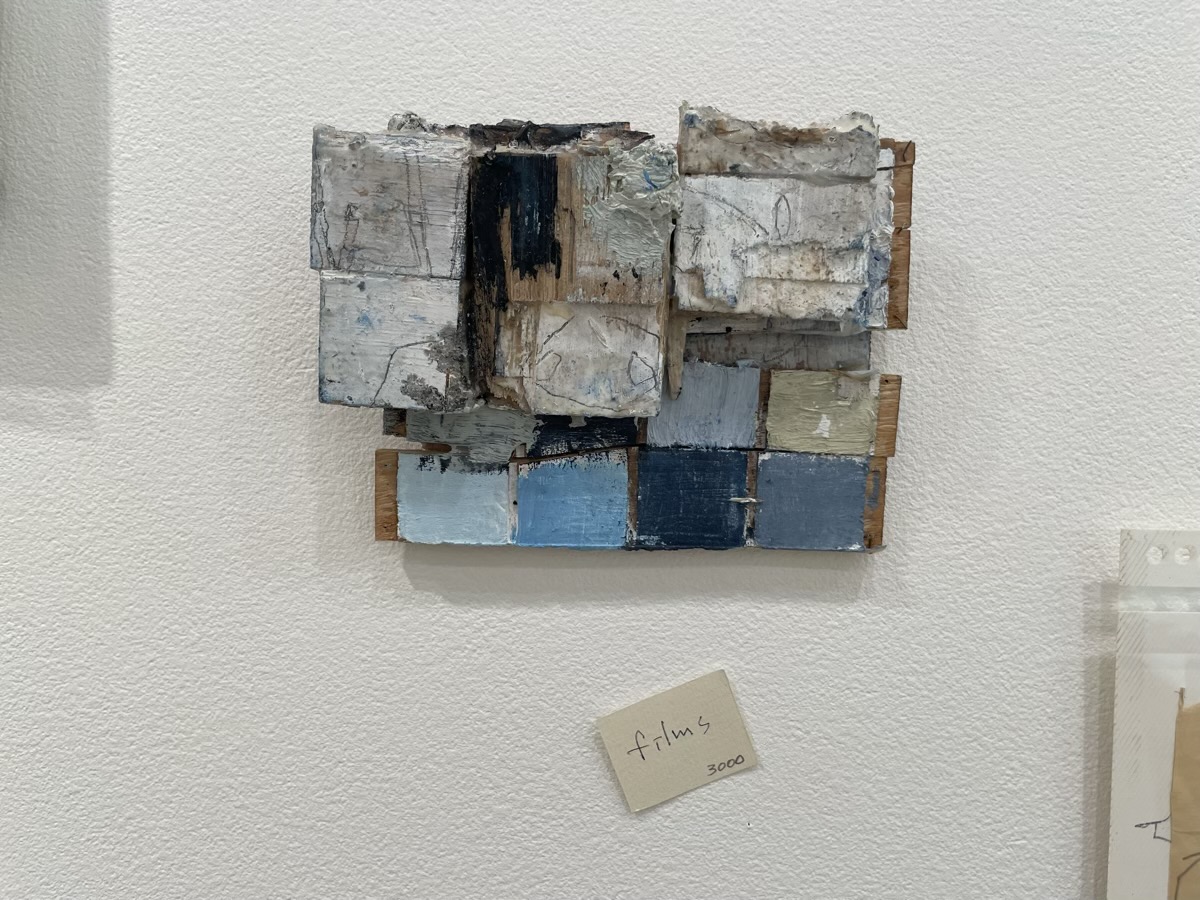 Title:filmes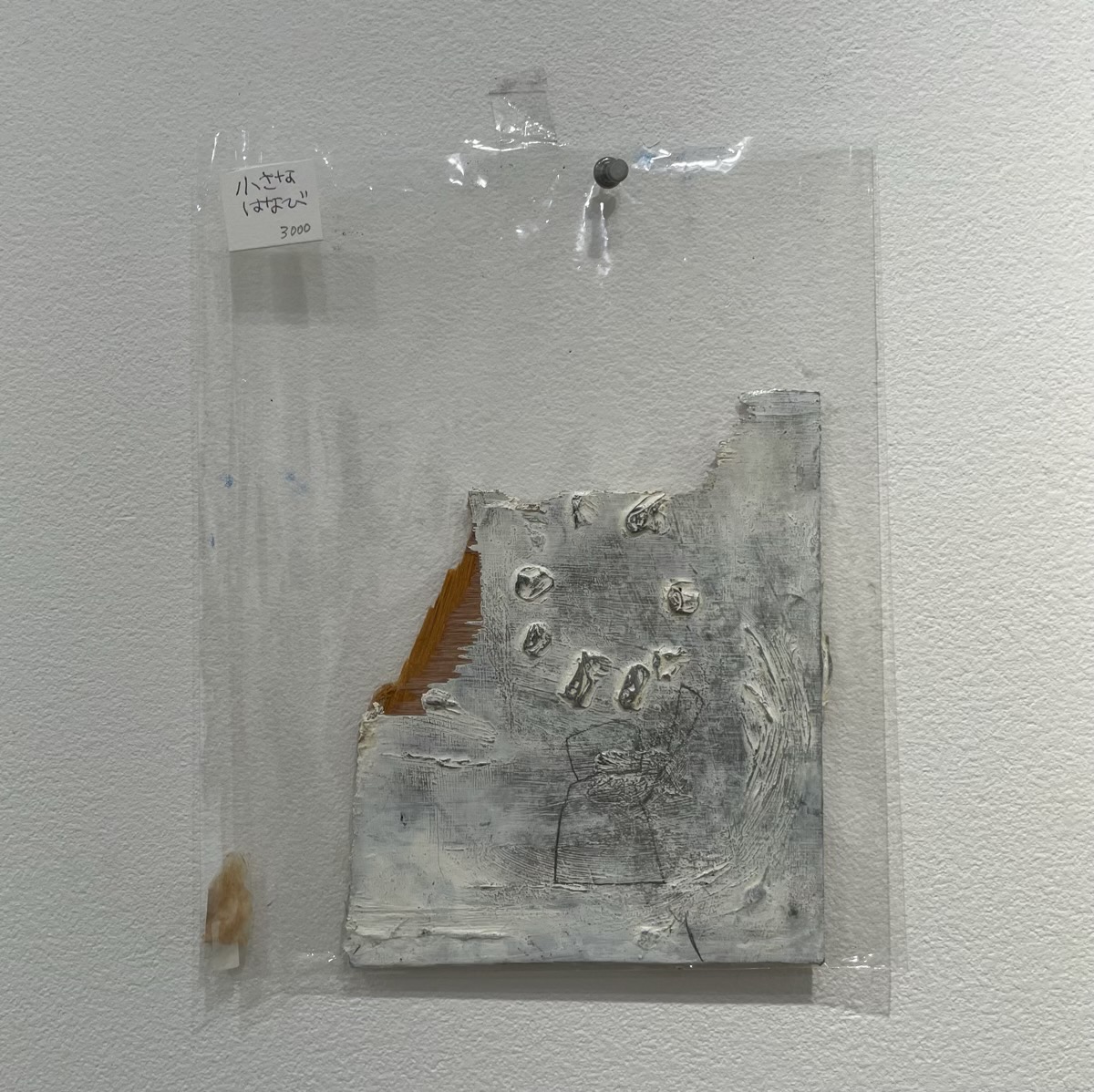 Title:Little fireworks
---
If you have not seen the works at the exhibition, I would be very happy if you could comment on your impressions of the works in front of you at the next opportunity.
I have written about Ms. Sugimoto's work.
↓ ↓ ↓ ↓ ↓ 
【展覧会のお知らせ|Exhibition Information】杉本裕子展(2023.9.1)
【Video】Yuko Sugimoto Exhibition  2022(2022.10.4)
Yuko Sugimoto exhibition is now on view! (2022.9.15)
The Joy of exhibitions (2022.9.15)
Artist Biography
Yuko Sugimoto
Born in Hyogo Japan
1985 Graduated from Kyoto City University of Arts, Major in Oil Painting
1987 Graduated from Kyoto City University of Arts, Graduate School of Fine Arts, Oil Painting
Solo Exhibitions
1987-2009 More than 20 times in Osaka, Kobe and Nishinomiya
1997-2009 Gallery SUDOH (Tokyo) more than 10 times
2009 Gallery Corot, Kobe
2009~2014 CHUWA GALLERY, Ginza, Tokyo
2010 Gallery Shimada, Kobe
2011 Gallery SUDOH, Odawara, Japan
2011 Atelier Series, Nishiwaki Okanoyama Art Museum, Hyogo, Japan
2014 Gallery SUDOH, Odawara, Japan
2014 Gallery Shimada, Kobe
2016 Gallery Shimada, Kobe
2016,2017 CHUWA GALLERY, Ginza, Tokyo
2017 Gallery Shimada, Kobe
2018 Gallery Shimada, Kobe
2018 Chuwa Gallery , Ginza, Tokyo
2019 Gallery Shimada ,Kobe
2019~2023 CHUWA GALLERY, Ginza/Nihonbashi, Tokyo
Group exhibitions
2008 Hyakkaryouran Exhibition ,Hyogo Prefectural Museum of Modern Art
2009 OPINION OF ART ,Tsukuba Museum of Art, Ibaraki
2010 Fragment 16 ,Gallery SHIMA, Nishinomiya
2015 Four Women Artists from Collection ,Gallery SHIMADADADO/Kobe
2015 Yuko Sugimoto and Friends id Exhibition, CHUWA GALLERY, Tokyo
2015 Artist in Residence in Saisho Area ,Odawara
2017 Artist in Residence, Spain
2018 40 Years by Gallery Shimada Collection ,Kobe
2020 Gallery Shimada Special Program "From the Future Sphere!" ,Kobe
2021 Gallery Shimada Special Exhibition "Epoch Knock" ,Kobe
2021~2023 Chuwa Gallery Special Exhibition "Have a Nice Day! ",Ginza
Many other presentations
---
Enjoy contemporary artworks in your home or office!
Please contact us if you have any questions about our work or if you would like to exhibit works.
If you have any questions about our works, please feel free to use the inquiry form on the Top page. We look forward to your comments.
Thank you for reading to the end.
Have a good encounter with a work!
This was DE art.
---
Cooperation: CHUWA GALLERY
Artist:Yuko Sugimoto
Camera/Edit : DE art
---
The copyright of the work is owned by the artist. Please refrain from reproducing or reprinting images without permission.
Translated with www.DeepL.com/Translator (free version)