This is a blog that introduces contemporary art works that can be hung in your home.
I would like to share with you the joy of incorporating art into your daily life.
I hope that by looking at the artworks and artists, you will be able to encounter a special piece of art for yourself. 
This video is "Maki Kaneko Exhibition".
This exhibition held from June 3 (Sat) to June 25 (Sun), 2023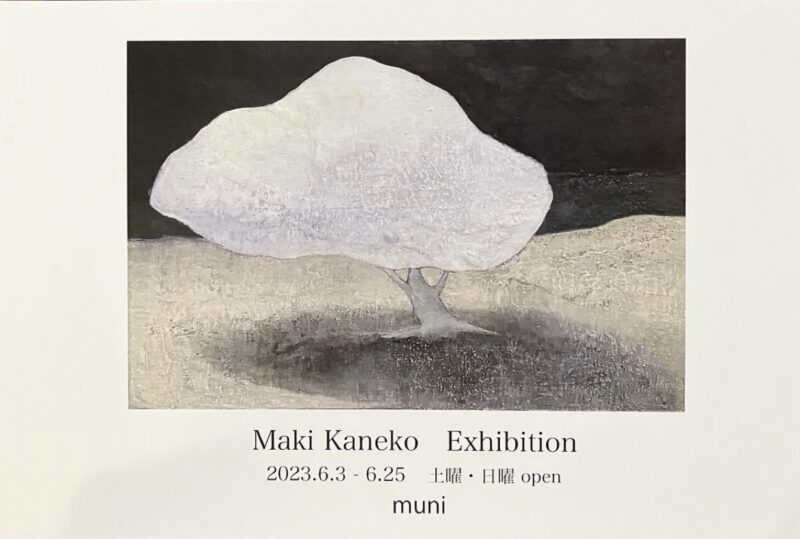 Venue:muni
Enjoy the exhibition on video!
Thank you for watching our video.
Gallery Cafe muni is located in Hasuda City, Saitama Prefecture. Take the bus from the station.
Get off the bus, walk through the bamboo grove, and in a corner of a field you will arrive at muni.
What at first glance may seem like an inconvenience may turn out to be a positive thing.
For example, in an area lined with galleries, you can see several exhibitions in one day. (You've come all this way, so you get greedy and want to see this one or that one.)
For better or worse, if you can only visit this one place in one day, your concentration on the artwork will change. (I've come all this way, so I want to enjoy the works.)
It's the difference between quantity and quality.
The interior of muni, a renovated warehouse, has an atmosphere not found in a white cube gallery, a warm vessel to receive the world of Kaneko's works.
There are no people in the city of Kaneko's works. Perhaps that is what gives it the atmosphere of an archaeological site.
Although there are no people, it feels like a scene from a story, as if each work were a scene from a short story.
How do you feel?
It is difficult to convey the exact colors from the images.
The unique atmosphere created by a work of art is best conveyed when the work is in front of you.
If you are interested, please visit Kaneko's next exhibition to see the actual work.
I would be happy to hear your comments on how you feel about it.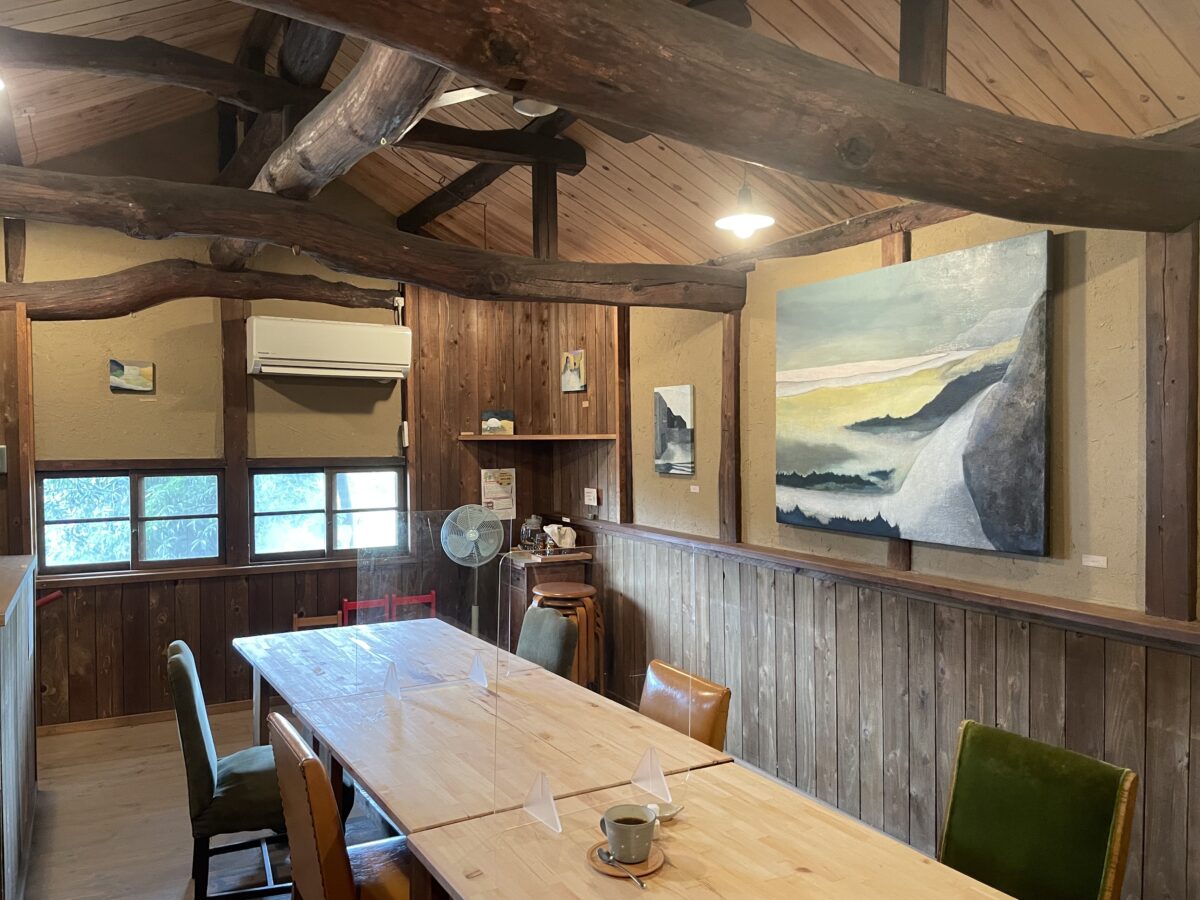 ---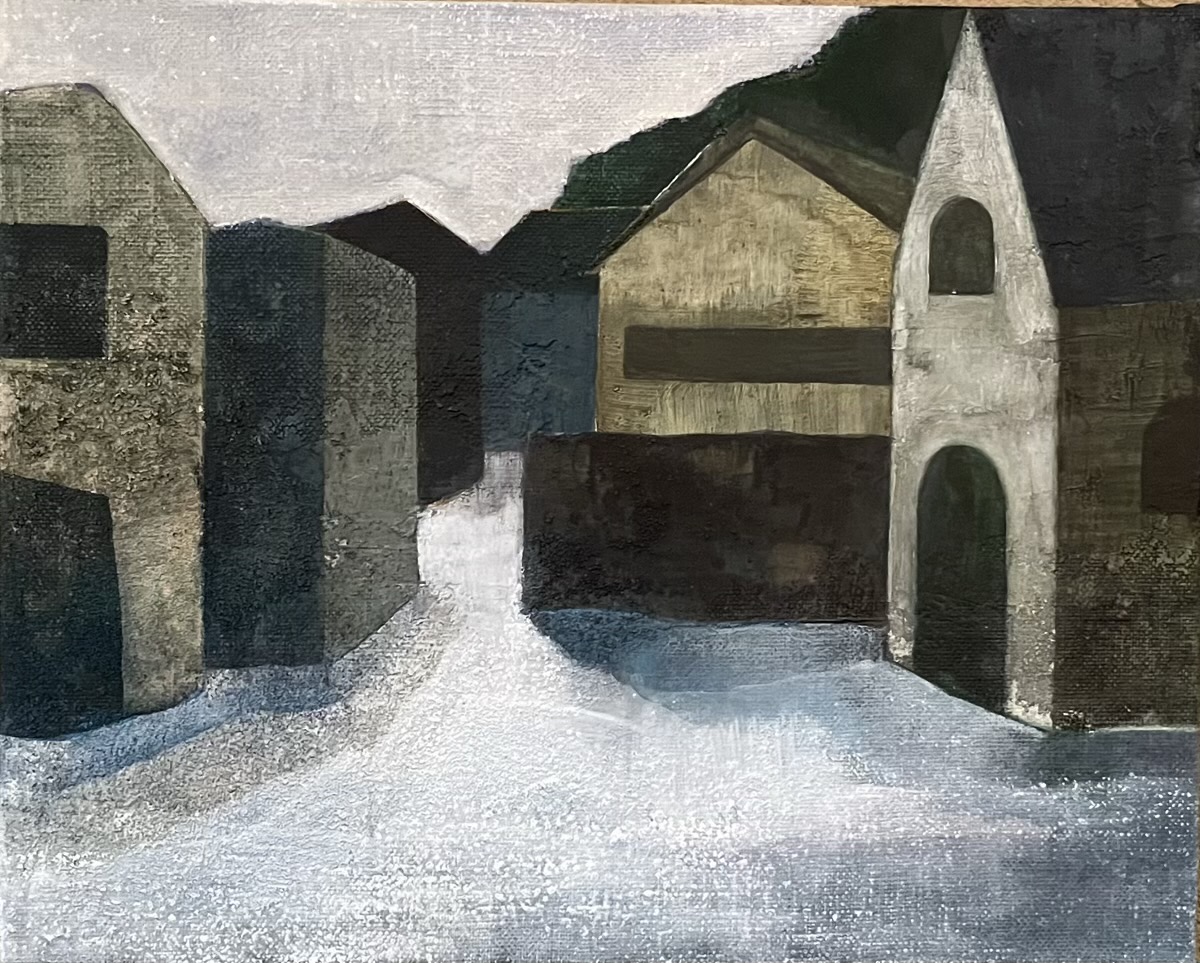 Title:Itsumo no michi (The usual road)
Size:F3
Material:Oil on canvas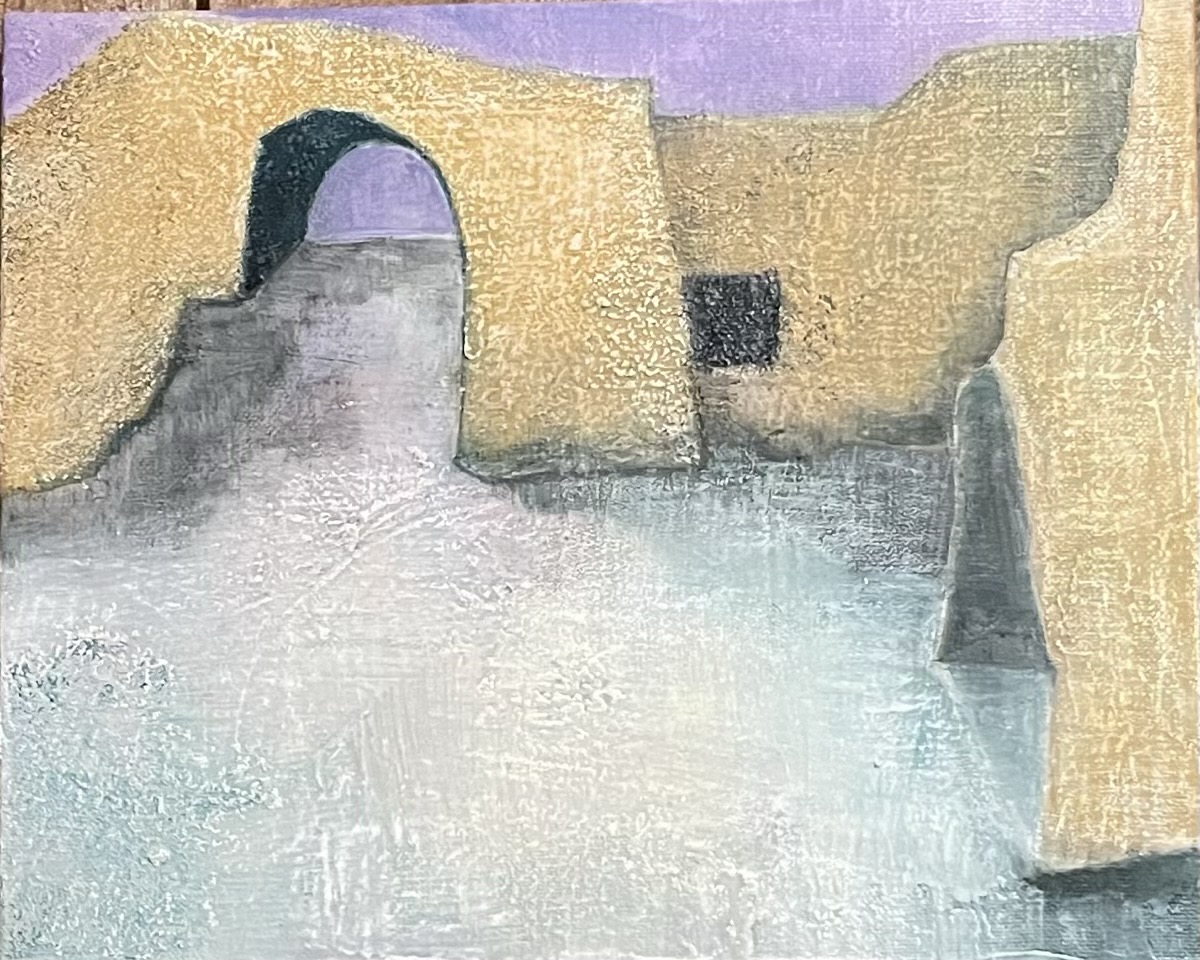 Title:Hiroba (Plaza)
Size:F3
Material:Oil on canvas
---
Artist's biography and concept are here.↓
Click here to see her works .↓(some works are not shown in this exhibition.)
Exhibition information
Maki Kaneko Solo Exhibition – Get together-
Venue: 1010 Art Gallery
Dates: September 30 – October 14, 2023 (closed on Wednesdays)
Hours: 11:30-18:30
---
Enjoy contemporary artworks in your home or office!
Please contact us if you have any questions about our work or if you would like to exhibit works.
If you have any questions about our works, please feel free to use the inquiry form on the Top page. We look forward to your comments.
Thank you for reading to the end.
Have a good encounter with a work!
This was DE art.
---
Cooperation: muni
Artist:Maki Kaneko
Photo/Edit:DE art
---
The copyright of the work is owned by the artist. Please refrain from reproducing or reprinting images without permission.
Translated with www.DeepL.com/Translator (free version)